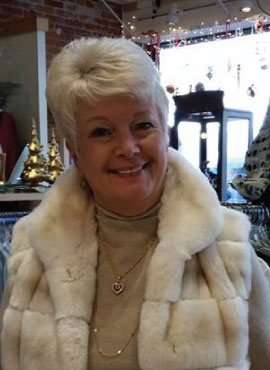 The salon has been in business for 19 years (I bought it 4 years ago). Prior to owning the salon I worked in Retail/retail management in Wisconsin. We have four ladies that have been here since the salon opened (including the original owner).
We have six ladies that joined us 15 months ago (they all came from another salon and had worked together). Our hours really vary but we are open Monday afternoons by appointment Tuesday - Friday 9:00 - 4:00 and evenings by appointment Saturday 9:00 - 2:00. Most days we are in earlier and later depending on our schedules.
Salon Owner
Contact Salon: 941-764 -9080
Experience: 19 years as Business Woman
Ann

Messier
Professional Hairstylist & Nail Tech
I have 24 years experience. I graduated from the New England Institute of Cosmetology as a hairdresser and Nail Tech in 1990. I worked full time in New Hampshire for 5 years before moving to Florida. Since that time I have worked full time at Genesis Salon in Deep Creek. I enjoy the variety of clients from all over the country and Canada that visit here every year.
I love what I do, so coming to work is a pleasure. I work with a great team of Hairdressers and Nail Techs. I am also mom to a 14 years old son, so can relate with kids in my chair as well. This is a great salon with good people, staff and clientele alike. Come in and check us out!
Hair Stylist & Nail Tech
For an Appointment (941)764-9080
Education: New England Institute of Cosmetology
Experience: 24 years as Hairstylist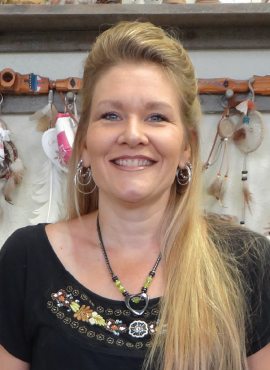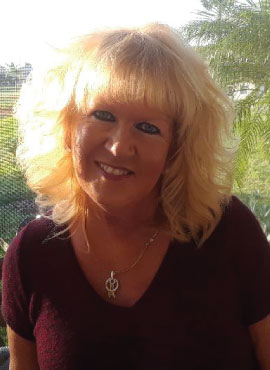 Kelly

Johnson
Hair Stylist/Colorist
Hello, I am Kelly Johnson, a professional licensed Hair Stylist and Colorist, with over 25 years in the Hair Industry, including owning and providing services within my own successful Salon in the Midwest. My husband and I relocated to Florida and the Deep Creek community recently and I really look forward to more opportunities within the highly regarded Genesis facility. I truly enjoy my work and I have taken great pride throughout my career in providing exceptional client service, whether female or male, that focuses on your needs and wants. That means you are my priority when you are in my chair, as I achieve my goal to develop long-term, satisfied and loyal clients. I welcome an opportunity to serve you and your family members needs and wants, six days a week, and can take appointments directly at 815.757.3399 to accommodate your schedule. I look forward to hearing from you and gaining an opportunity to earn your patronage.
Hair Stylist
For an Appointment: (815)757-3399
Experience: 25 years as Cosmetologist
I have been a licensed cosmetologist for 25 years. I was a salon owner for 15 years. I have attended several classes on specialized color and cutting techniques.
Cosmetologist
Experience: 25 years as Cosmetologist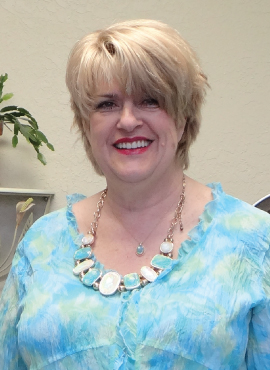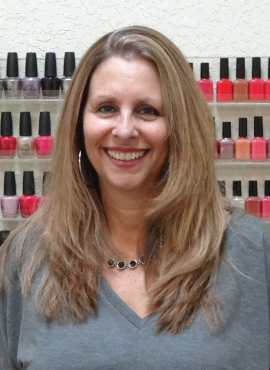 Vikki

Lacalamita
Esthetician and Nail Technician
Vikki - I have been working in the nail industry for 36 years. I am a licensed Esthetician and Nail Technician, starting my career in South Florida. I specialize in manicures and pedicures, Shellac nails and skin care. A former salon owner, I believe in making my clients feel relaxed and comfortable while they are getting the best nail services they have ever received. My love for the business stems from the years I spent learning the trade at the feet of my father, a salon owner for over 40 years. I enjoy all aspects of the beauty industry.
My number one priority is providing clients with a great experience and makes each appointment a wonderful and relaxing experience. The relationships I build with my clients and co-workers through the years are my reason for success. Putting your nails in Vikki's hands promises to be an experience that is exceptional as well as unforgettable. You may call the salon (941)764-9080 to book an appointment with me.
Nail Technician
For an Appointment (941)764-9080
Experience: 36 years in the nail industry
Nickie

Doukas
Professional Hairstylist
I have been a stylist for 25 years and have been serving the Deep Creek area for the past 17 years. I come from a family of Hair Stylists. I attended Cosmetology school in Athens, Greece and Sarasota. I love styling hair and letting my creativeness come out. My specialties include color and highlights, but I enjoy every aspect of my business. I am married and have 3 children and 3 grand children.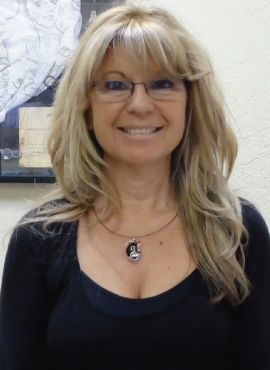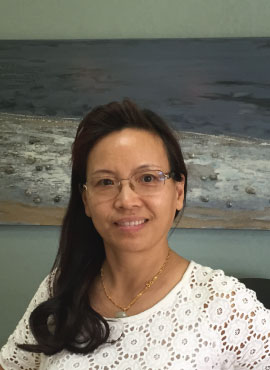 Ying Xu

Yelton
Professional Hairstylist
W/18 years of experience, I specialize in hair coloring & highlighting, piggyback (spiral) perms, haircut designing, and much more!
I have always been passionate and motivated to work in the industry, especially when I see the majority of my clients leave with smiles. I look forward to making you look even more beautiful, confident, and youthful
Hair Stylist
Experience:18 years as Hairstylist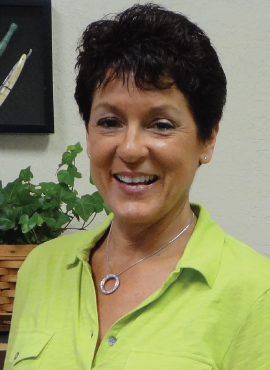 Annette

Keibler
Professional Hairstylist
I have lived in Florida for 25 years and love the life down here with my husband and 3 sons. We love the beach and enjoy fishing and being on the water. I have been a stylist for 12 years and enjoy meeting new people. My goal with my clients is to do what they want and to make their everyday hair care easy for them.
My products are organic and I love to share new products as they come out. My goal is to provide every client with the highest standard and exceptional service. I strive to serve each client the the best.
Hair Stylist
For an Appointment: (941)628-5630
Email: akeibler3@gmail.com
Experience:12 years as Hairstylist
Darlene

Darna
Professional Hairstylist
Darlene - Originally from Connecticut, Darlene has been a licensed cosmetologist for 37 years. Her skills include all aspects of hair cutting and color techniques using All Nutrient organic color products and So Color.
Hair Stylist
For an Appointment: (941)276-5500
Experience: 37 years